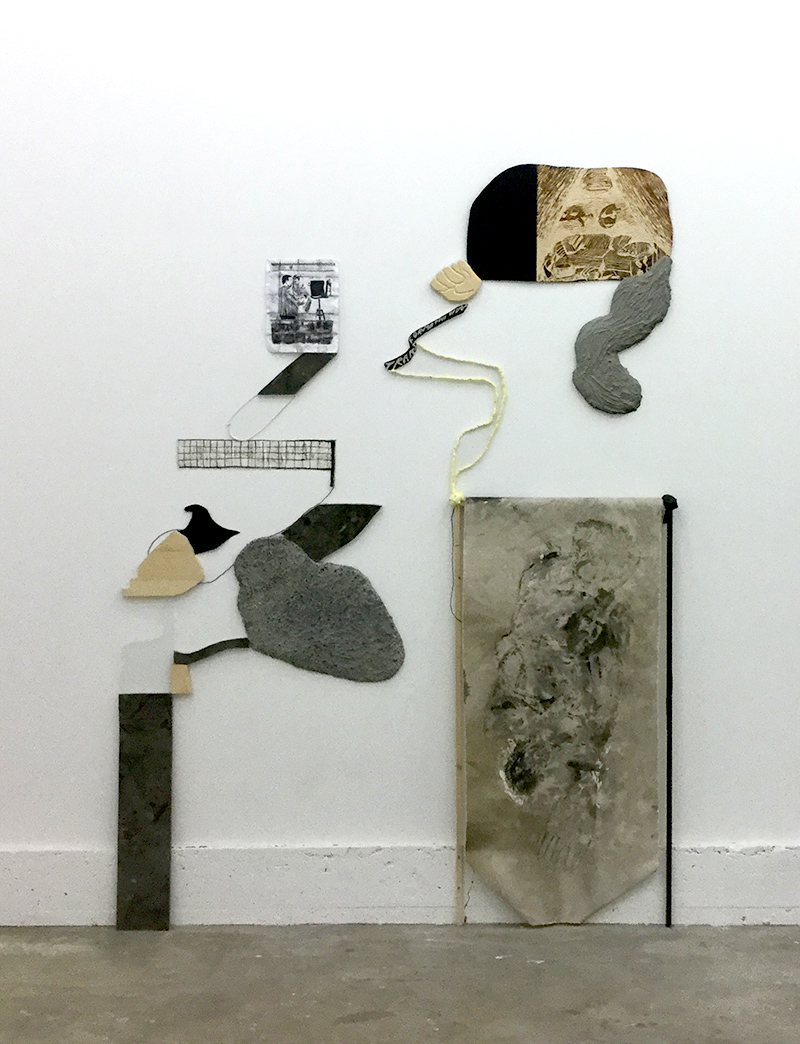 Dragging the Deleted Block into the Deleted Shape Input: DONT REMIND ME!!!
concrete, canvas, vinyl, floor tile, plexiglass, foam, yellow cedar, baltic birch, spruce, ink, charcoal, and glue.
84"x65"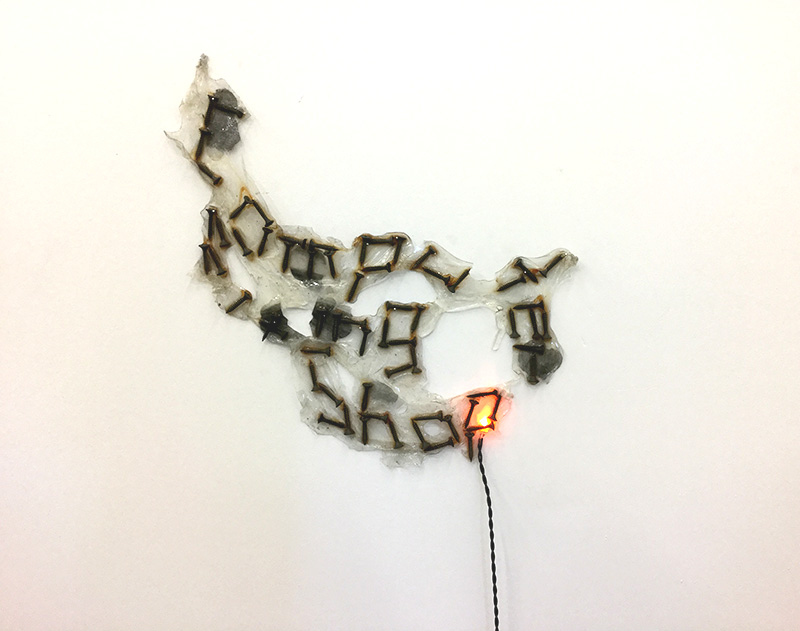 Computer Fixing Shop
glue, resin, screws, light, wire, battery pack
58"x16"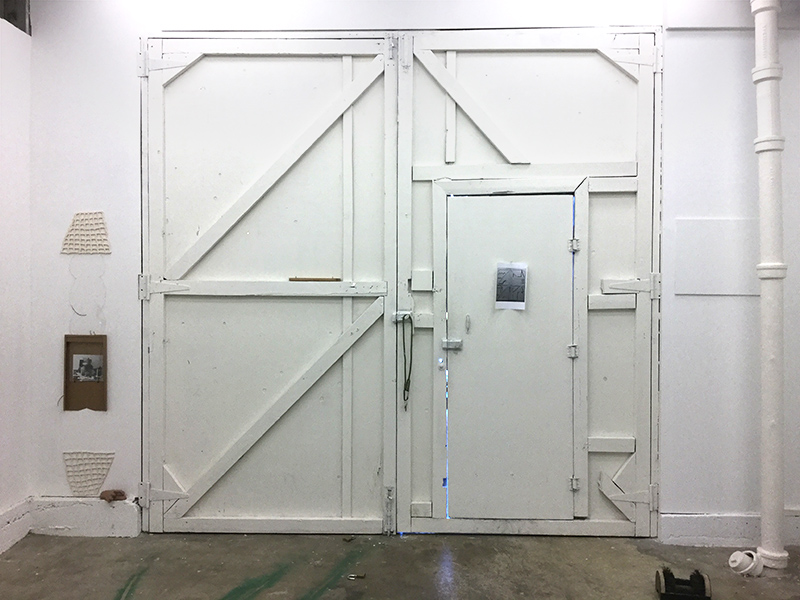 West Door Plans
inkjet print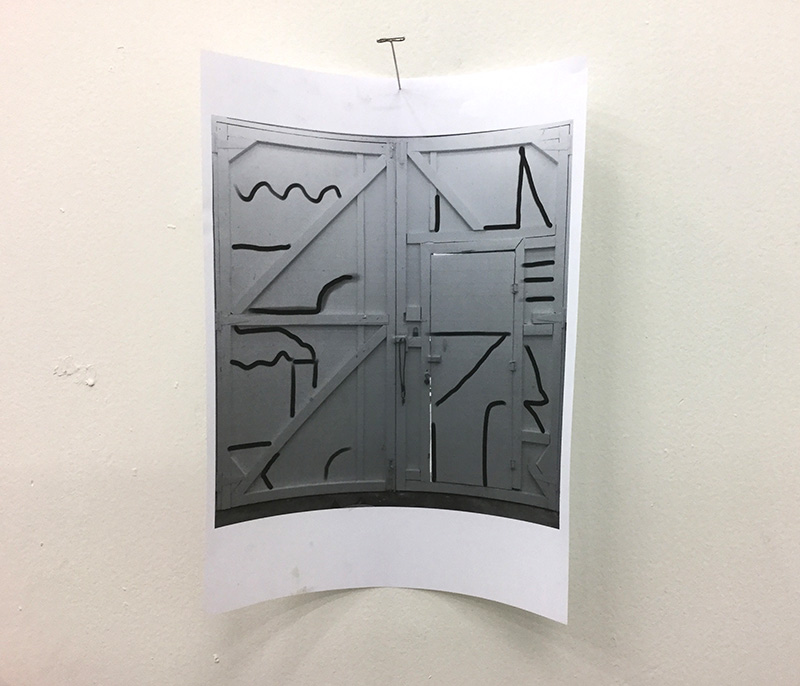 West Door Plans (Detail)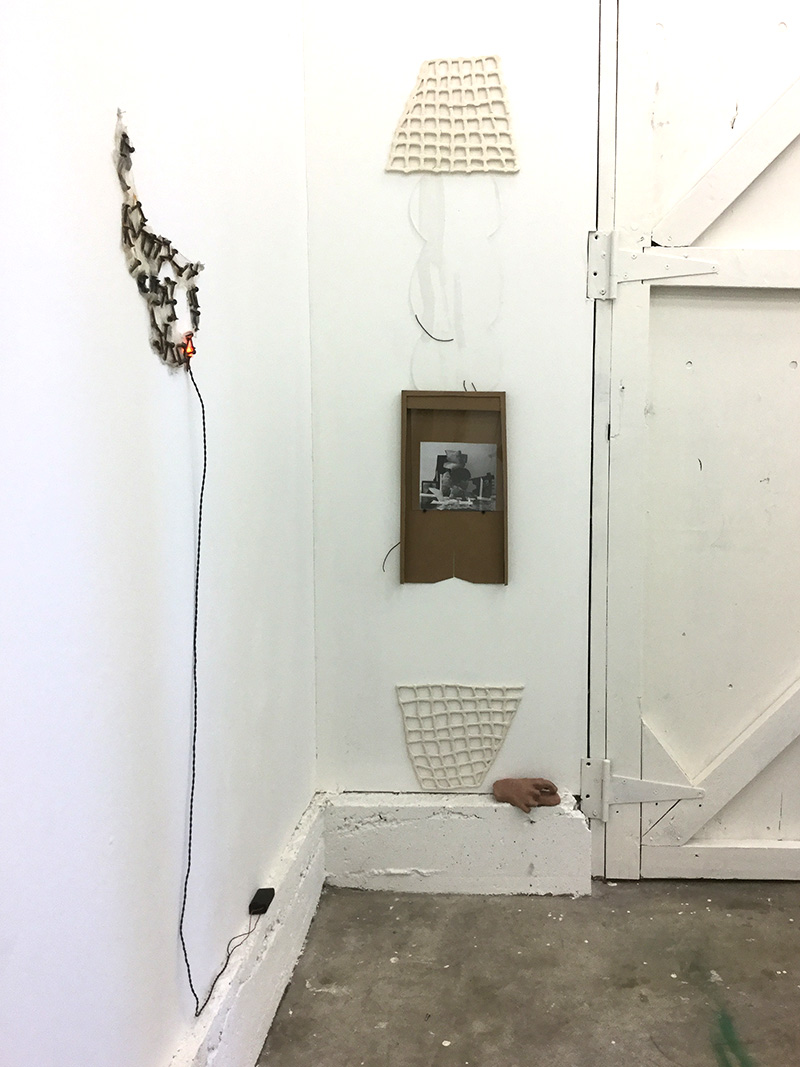 Potter's Hats
Porcelain, red clay, carboard, plexiglass, inkjet print, wires
75"x12"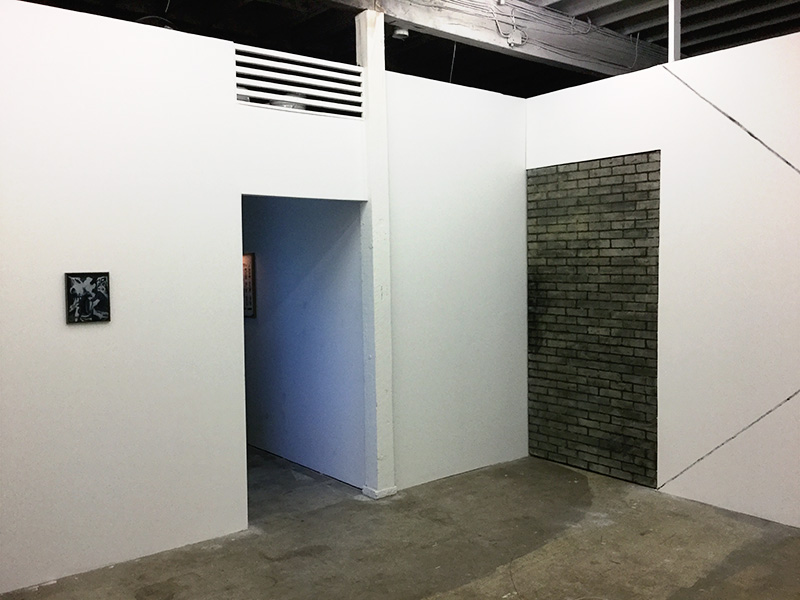 NE Corner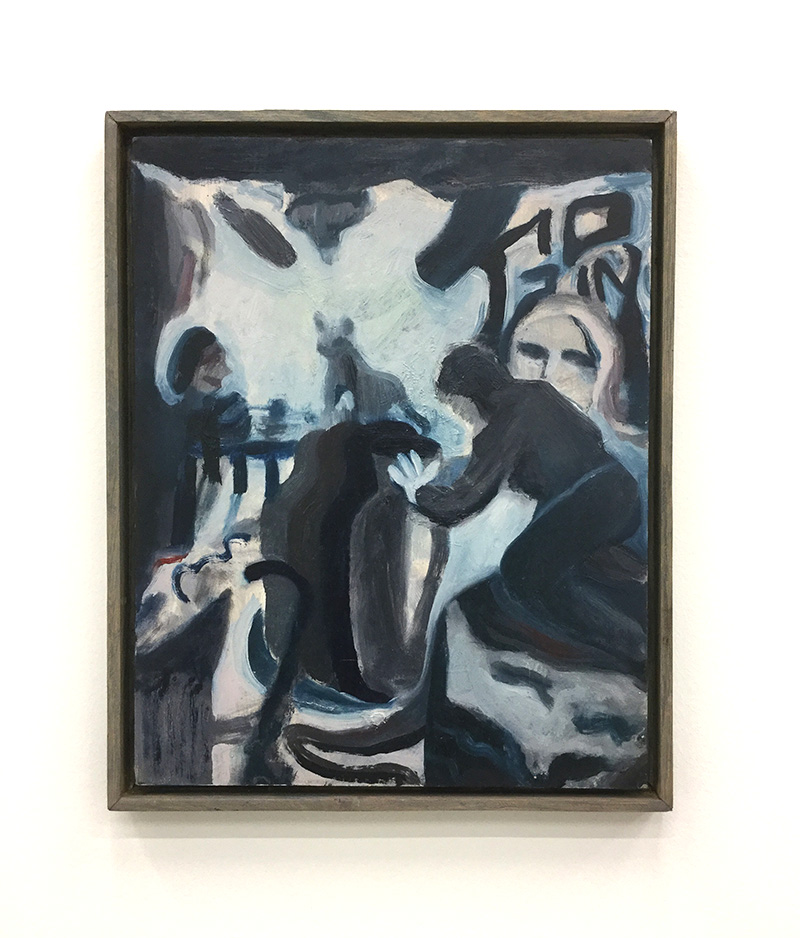 Go In
Oil on pamel, handmade frame in white oak
11"x9"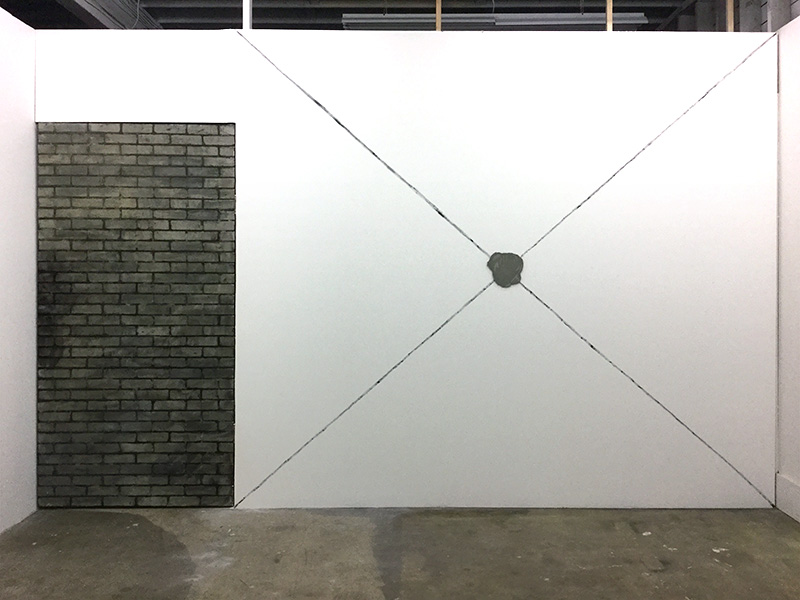 X, next to Brick Door
graphite powder and concrete, painted custom door
dimensions variable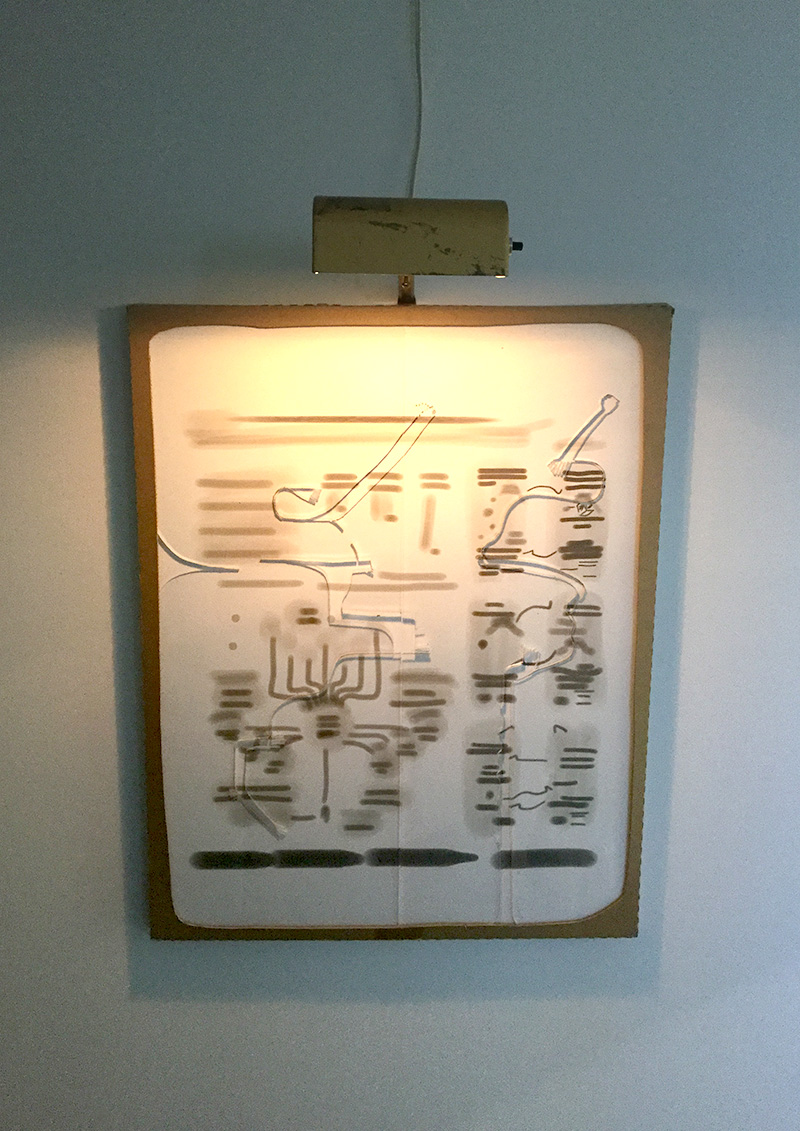 Heartbleed
archival inkjet print, plexiglass, cardboard box, reading lamp
18"x24"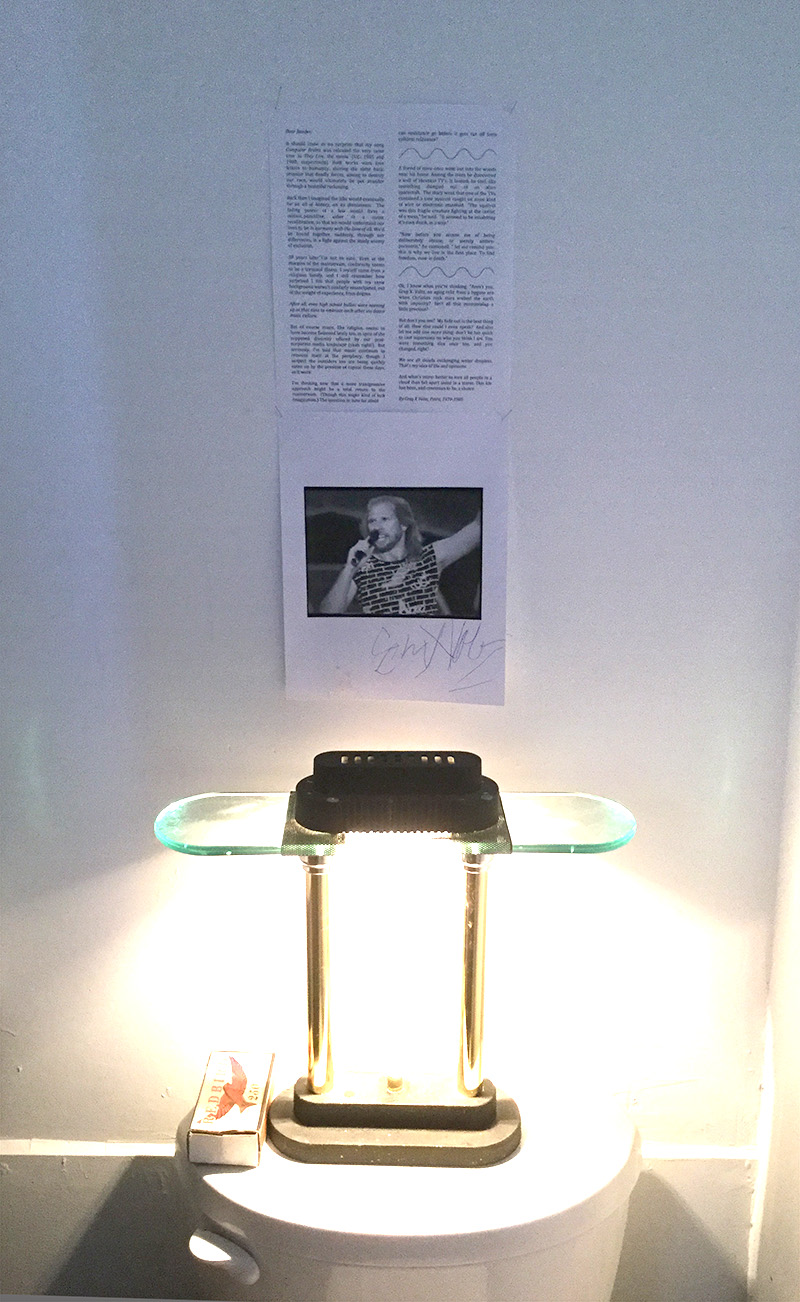 Installation view of text by Greg X Voltz